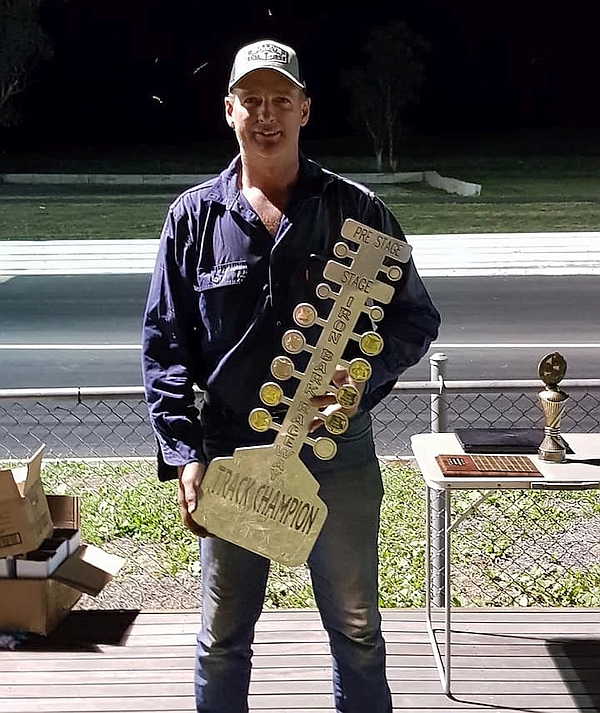 Scott Scriven is the Taylorís Parts Centre / Fuchs Oil, Ironbark Raceway 2017 Track Champion, winning the Super Street Championship as well. Tanya Winkel photo

The next meeting is Round 1 of the 2018 Summit Racing Qld Championship Series on 31 March, 2018.
2018 Summit Racing Qld Championship Series - Round 1 (Easter In The Country) 31 March - 1 April, 2018 Online Entry Form
Online entries close the Sunday night prior to the event.
2018 Track Championship Round 1 Results, Round 1 Points
Memberships
Memberships are due at the beginning of each year. The cost is $25 for singles and $40 for families (Up to two adults and is inclusive of school age children and younger).
Your Membership entitles you to benefits and helps keep our club operating.
Membership Cards are to be shown when claiming any membership benefits including reduced admission fees at the gate.
Download and save the Membership Form, (Right click & select "Save As"), print it, fill it out and mail it (along with your cheque) to: SWDRA, Box 1034, Roma, QLD, 4455.
Monthly SWDRA Club Meeting
Members and interested members of the public are urged to attend the monthly meetings
Meetings are held on the first Sunday of each month
Meetings are held in the meeting room at the White Bull Tavern
Meetings commence at 2:00pm
Committee meetings of the Executive Committee Members are held monthly
2013 Track Upgrade Sponsors



Alpine Refrigeration, Lionel Bowden, Don Brosnan Tyres, Hornickís Cypress, Danny & Sonya Johnson, Madison Jones, Maranoa Funerals,
Maranoa Motors, Morvellís Transport, David Pledge, Dick Richardson, Roma Tilt Trays, Roma Mini Excavators, Supercharged Batteries, Xtreme Force.